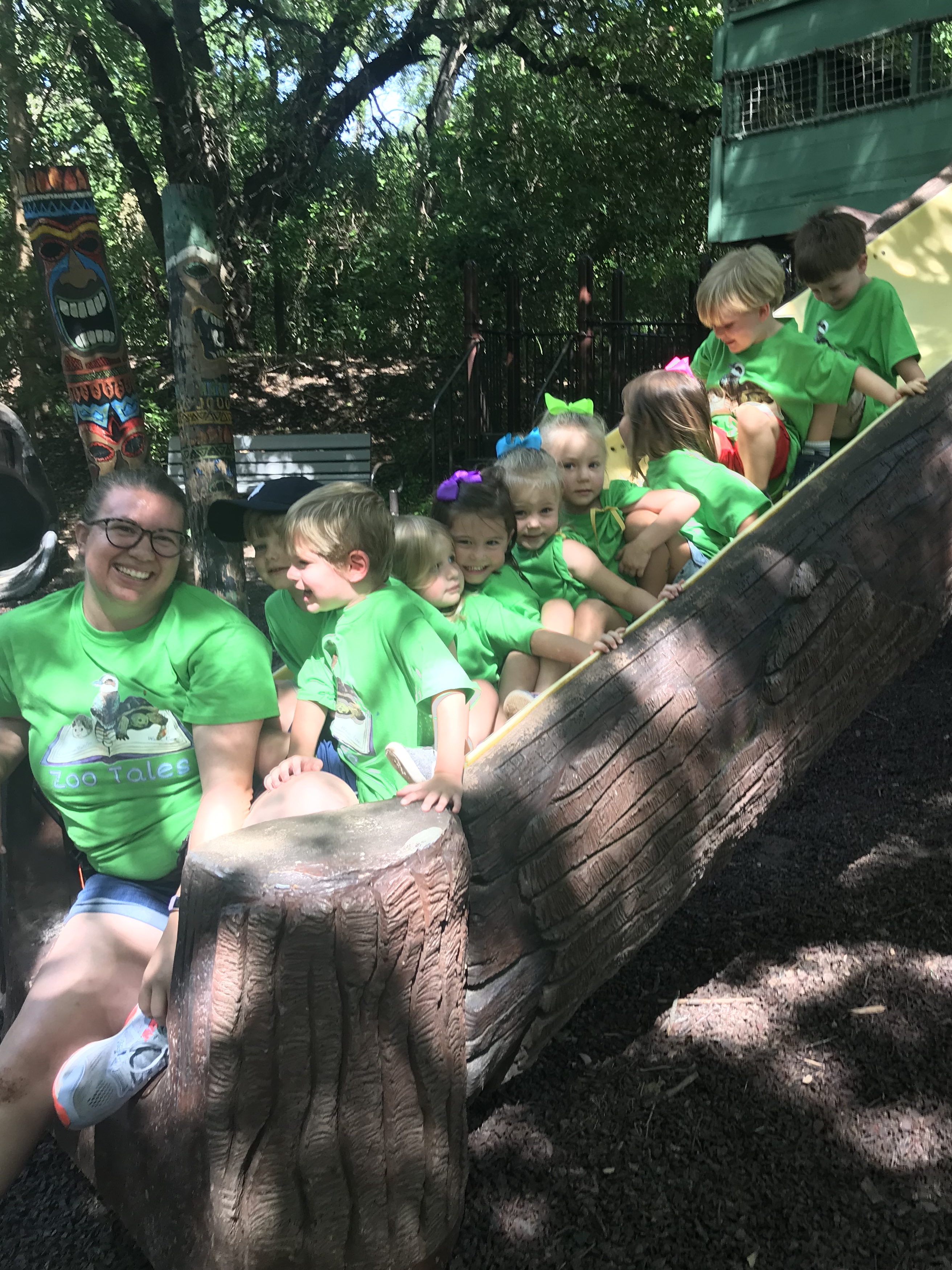 All 2023 Zoo Camps are SOLD OUT. If you wish to be placed on a Waiting List click here https://form.jotform.com/230313964471050
Children entering K-10th grade can enjoy a wild adventure at Cameron Park Zoo during our Summer Camp programs.
Camp activities educate and excite children about animals and the natural world.
Each group of campers will enjoy wild learning experiences with activities specifically designed for their age group.
All campers will explore the zoo grounds, meet zookeepers, play games, participate in
hands-on activities and go behind the scenes of Cameron Park Zoo.
Snacks will be provided daily. We offer three different, week-long curriculums twice throughout the summer, and a specialized camp for the older students.
Age Groups:
Please register your child for the grade they will be entering fall of 2021
Kindergarten and first graders
Second and third graders
Fourth through sixth graders
Seventh through ninth graders
Adventure Camp Fees:
Full Day: 9:00-4:00 – $200/Members ~ $220/Non-members
Half Day: 9:00-12:00 – $120/Members ~ $140/Non-members
Explore Waco: 9:00-4:00 – $325/Members ~ $350/Non-members

*Please note that the half day camp is not a separate camp, it is the morning portion of our full day camp.
Children will only be placed together if they are in the same age group as listed and based on availability.
Zoo Camp Cancellations, Session Date Changes and Refunds
In the event that you would like to make a change, please do so in writing and include your
child's name, grade, and session date(s). You may email these requests to conniek@wacotx.gov
or education@cameronparkzoo.com.
To insure program quality for all participants, we will not make exceptions regarding class sizes. Please note that campers may not make up missed days in another week of camp. Please also take into consideration the following policies when changing your session date(s) or canceling your registration:

Session Date Changes:
Due to the number of session date changes requested, we will allow one change at no cost and
each additional change will be charged $20.00. We will change the session date for your child's
zoo camp only if there is an available spot for the week you are requesting.

Cancellations and Refunds:
If your child is unable to attend, you are welcome to find a replacement in the same age group.
All cancellation/replacement requests must be made in writing and mailed, faxed or emailed to
the address/phone number/email address listed below. Cancellations/refunds will incur a $20.00 fee (per registration). Cancellation requests received less than 2 weeks prior to your scheduled session date will only be eligible for a 50% refund. No refunds will be issued for no-shows or after the start date of the
session for which you are registered. Refund processing can take 2-3 weeks. Send cancellation and date change requests to:

Cameron Park Zoo Adventure Camp
1701 N. 4th Street
Waco, TX 76707
Fax: 254-750-8469
Email: conniek@wacotx.gov