H-E-B Cameron Park Zoo Stampede, powered by Reliant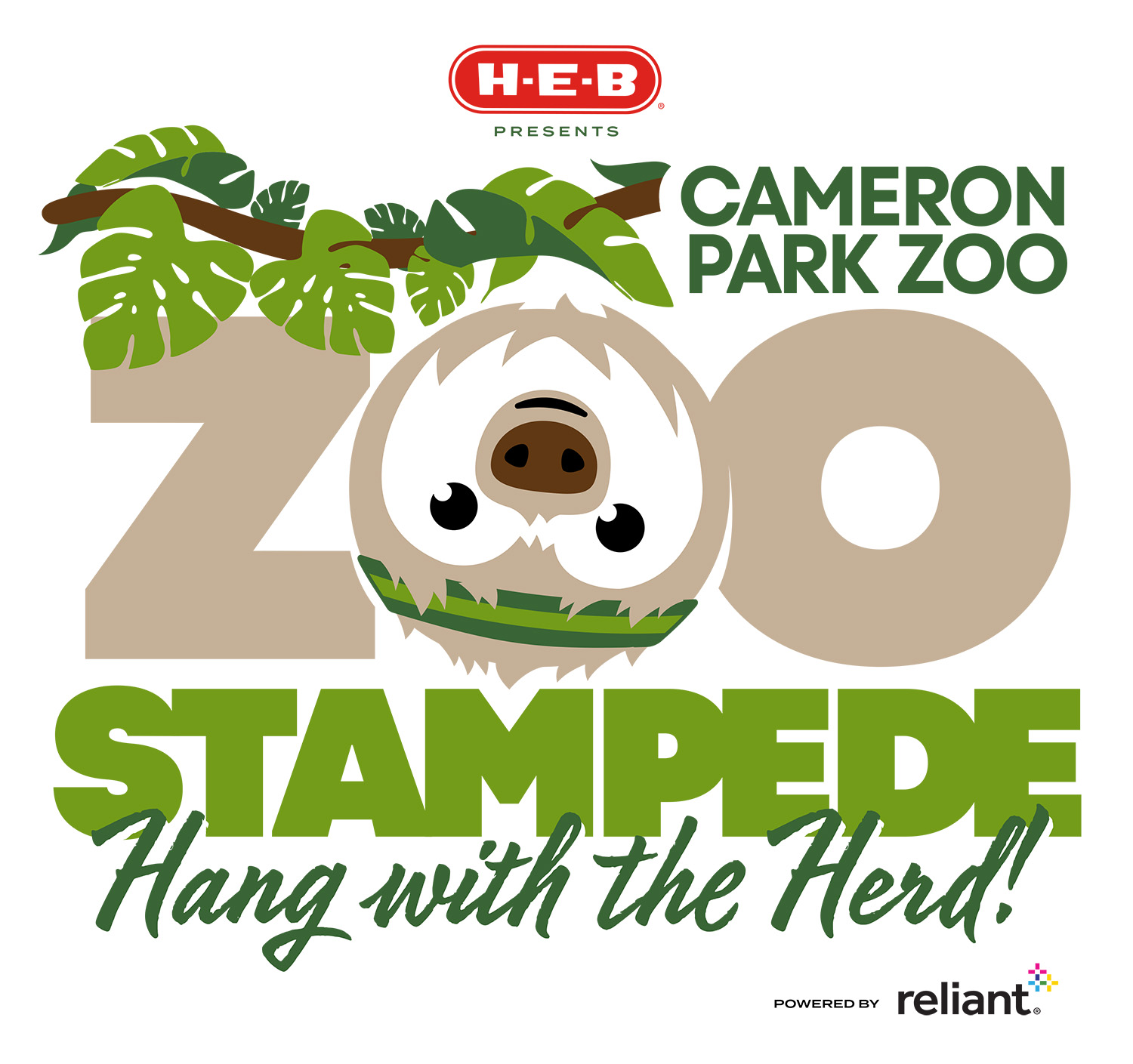 Thirty Years and still running! Join the 2023 H-E-B Cameron Park Zoo Stampede, powered by Reliant, on
November 11, 2023, when the world's most unexpected contenders lineup. Who will clinch the title,
the sloth or the tortoise? These two decided to race early and the sloth won by a nose! Unbelievable!!!
Race registration is now open and goes until November 11, 2023. Register early for the best pricing and
the best attire; shirts only guaranteed thru October 31, 2023 at 11:59:59 pm.
Early packet pickup will be on Friday, November 10th from 4 pm to 7 pm, and on Saturday, November
11th from 6:30 am to 8:30 am, on site at Cameron Park Zoo. Your 5K entry will include a short sleeved cotton
t-shirt; the 10K will include a long sleeved technical (dri-fit) shirt, but again, shirts are only guaranteed if
you have registered by October 31, 2023, at 11:59:59 pm. Additional shirts are available for purchase
during your registration process. 1K entries do not include a shirt, but you can purchase one for $15 during the registration process.
H-E-B's Zoo Stampede is an important way to contribute to your zoo's ability to provide advanced
animal care and essential conservation work. We are looking forward to a roaring success!
Both the 5K and 10K are professionally timed and are USATF certified courses.
Click here to register: https://runsignup.com/Race/TX/Waco/HEBZooRun